Dear Colleagues and friends

The Section of Neurosurgery at King Abdulaziz Medical City (KAMC) and King Saud Bin Abdulaziz University for Health Sciences (KSAU-HS), Western Region in collaboration the Saudi Association of Neurological Surgery (SANS) welcome you to the 17th Annual SANS Meeting in Jeddah on 4th-5th March 2023. We are honored to host this important neurosurgical annual national event for the second time and will look forward to your seeing you all in what we hope to be a memorable occasion. This year's meeting will be organized over two days with eight sessions and more than 50 presentations covering the full spectrum of neurosurgical topics. We are also pleased to announce that there will be a dedicated session for participation by members of the Saudi Society of Neurological Interventions and another session for contributions by members of the Saudi Skull Base Society.
The scientific committee will prepare a high-caliber scientific program that will include presentations by renown international experts on state-of-the-art neurosurgical practices and advances. It will also include numerous quality research papers that will be presented by distinguished national and local neurosurgeons. In this conference we aim to encourage wider participation by neurosurgeons from all over Saudi Arabia in an effort to level-up standards of neurosurgical care in the country. The meeting's slogan is " Taking Standards to the Next Level "as we hope that many of the presentations will emphasize the concept that as care providers it is our duty provide our patients with highest standard of care possible.
 We would like to thank SANS Executive Board for giving us the opportunity to host the meeting and for their unrelentless support in the organization process. We also would like to thank the leadership in KAMC, NGHA and KSAU-HS, for their continual assistance and encouragement. We are truly grateful to Konoz Retaj for organizing the conference and to our sponsors from the various medical equipment and supplies company who will undoubtedly contribute to the success of the meeting. Their exhibition will add importance and substance to the conference and all attendees are encouraged to visit it.
We sincerely hope that all attendees will benefit from the presented scientific material and from the discussion that is generated. We also hope that you enjoy the social aspects of the meeting and the opportunity to visit our beautiful city.
Professor Abdulhakim Jamjoom
President
17th Annual SANS Meeting (SANS 2023)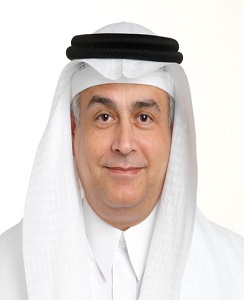 Professor Abdulhakim Jamjoom
President – 17th Annual SANS Meeting (SANS 2023)